Outside on her balcony, wearing a stylish short cream dress, high heels, white knee high stockings, panties and bra. Playing with her nipples, caressing her tits and bending over, Natalie reveals her lovely round big butt, fingering her ass and rubbing off, masturbating her pussy before pulling down her panties and sitting back on an outdoor chair. Parting her legs and spreading her pussy, Natalie continues masturbating, fingering and stuffing her pussy with her panties. With her legs spread and her pussy filled with her nylon panties, Natalie cums over her knickers before pulling them out from her tight wet pussy, sniffing the crotch, sucking on her cum and smiling as she rubs on her swollen clit.
You can click here to check out the preview…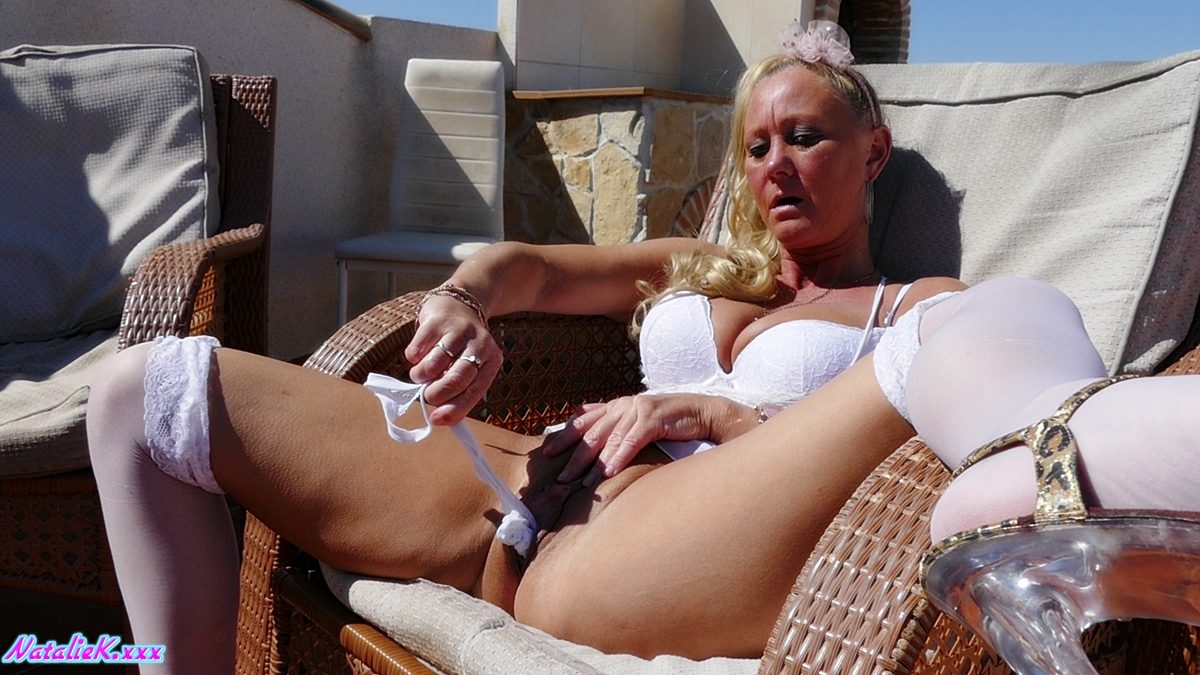 Click here to wank over more free pics from this free set of images…


Affiliates are welcomed to use the url below to link to this FHG, asking you to exchange our referral code with your own!
http://nataliek.xxx/r/lIU7F77s/free-gallery/82051/outdoor-panty-stuffing-in-lingerie-and-heels/photos


Porn lovers and surfers, enjoy joining Natalie K and her official site now, with daily updates, filming selfies for personal DM, exclusive hardcore content and private chat…
click here to join Natalie now!