Wearing her Fancentro knee high socks and a modelcentro crop top, our British babe Natalie K looks insatiable in her white thongs. Her sexy big round ass is the perfect treat with Natalie bending over and fingering both her ass and pussy before laying back and pulling her panties aside, spreading her big beefy pussy lips and finger fucking, tasting the cummy juices in this porn scene.
You can click here to check out the free vid of this horny scene…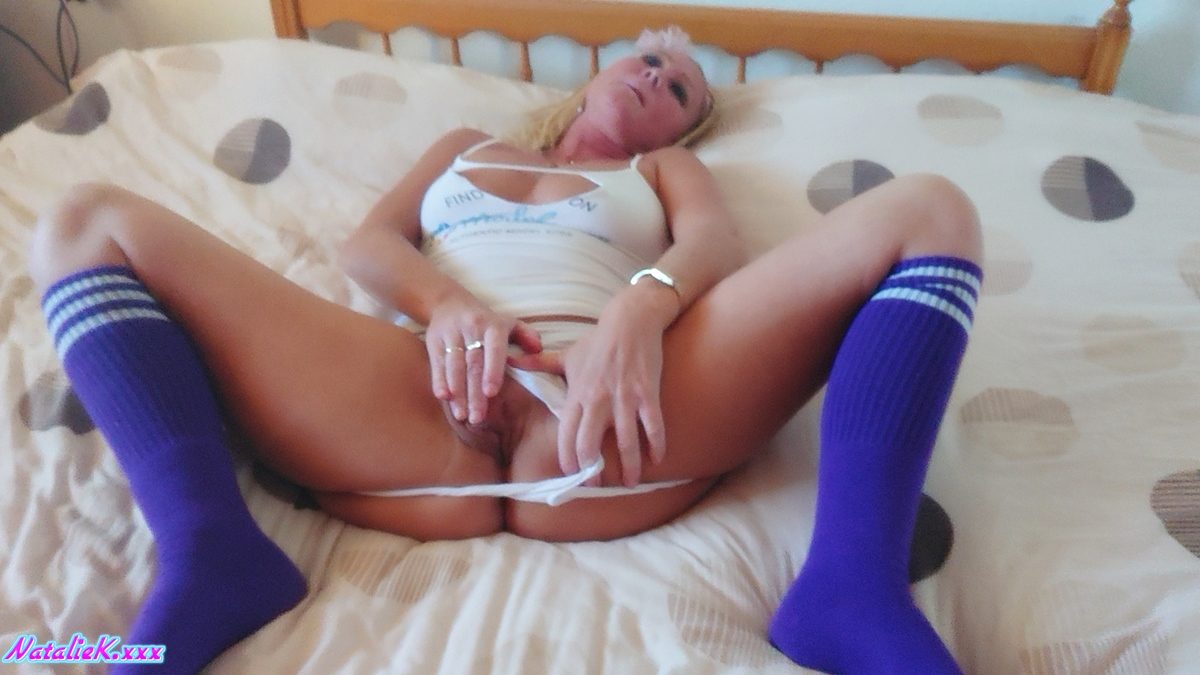 Click here to see more photos from this set of porn pics…
Welcoming our affiliates to use the images above and the link below to send traffic to NatalieK.xxx
Please remember to exchange our referral code with your own!
http://nataliek.xxx/r/goplOpW9/free-gallery/79388/fingerfucking-in-modelcentro-top-fancentro-knee-high-socks/photos
Surfers, click here to join Natalie now & wishing all to stay safe!