Updating her porn site most days, British pornstar Natalie K films regular vids, especially "fans choice", chatting with her fans directly in her private messaging. Most of her fans have been asking for more & more vids of her dressed scantily in her fishnet crotchless bodystockings. Playing with her feet, massaging between her toes, caressing her thighs and rubbing her ass before spreading her gorgeous legs and revealing her pantyless pussy, sliding a finger between her bare pussy lips, she continues to finger and taste her juices. Every mans wish in these POV scenes.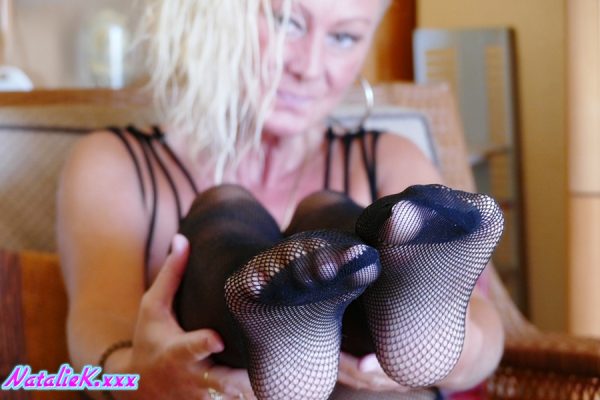 You can click here to check out her latest bodystocking preview…
If you want to see all of her bodystocking and lingerie video collections, you can go straight to her video page & using the tab, located on the top right of the videos, use text lingerie or which ever niche you decide you´d enjoy spunking your load over Natalie…
Have a really horny day, click here to check out more free blogs here at NatalieKash!