Since living in Spain, Natalie´s not enjoyed as much dogging as use to in the UK, but when she gets out there, nothing´s changed! Natalie still loves meeting strangers, sucking cock and taking a mouth full of spunk, flashing her tits and ass, pissing and playing with guys wanking off over her.
Driving around in the back of a truck, Natalie strips off and masturbates in the back where the passers by could catch a glimpse of her delicious ass and pussy, fingering both before we pulled over and stopped in a public park where Natalie relieved herself, pissing with her boots on and yoga pants pulled down around her ankles. After pissing, she took the guys cock, sucking his balls, he face fucked her, gagging on his dick he shot his load in her mouth.
Now Natalie´s back into the dogging, this summer should be full of cock sucking and creampie fucking with strangers!
You can click here to check out the preview to this scene…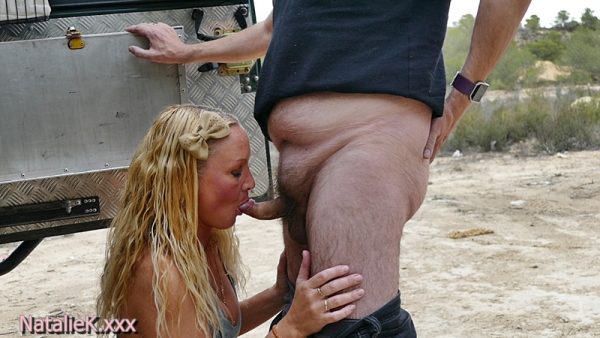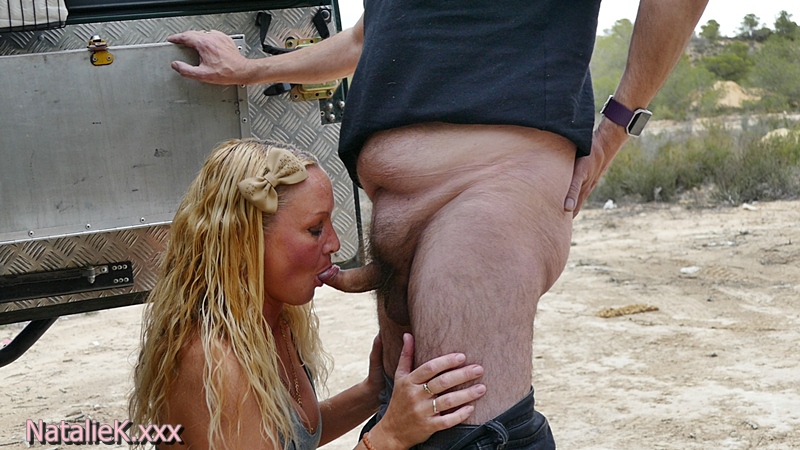 Click here to check out the full set of free porn pics…
As an affiliate you can sign up to NatalieKash & use this FHG for your own blogs, changing your affiliate code with your own.
http://nataliek.xxx/r/KvKXdTdI/free-gallery/34960/squirting-and-face-fucked-outdoors-dogging/photos
Have an amazing wank over her filthy pics & continue through to wanking over all her exclusive HD vids.