Check out our latest set of free porn pics starring sexy hotwife MILF NatalieK. You can see Natalie exercising outside on her balcony wearing a pair of see through tights, flashing her big pawg ass and panties. Bending over, wank over her fingering her ass hole and pussy over and under her panties and leggings before pulling them down to reveal her lovely big ass. She bends over, fingering her pussy and ass, tasting her cum as she sucks on her fingers…
You can check out the full set of pics clicking here…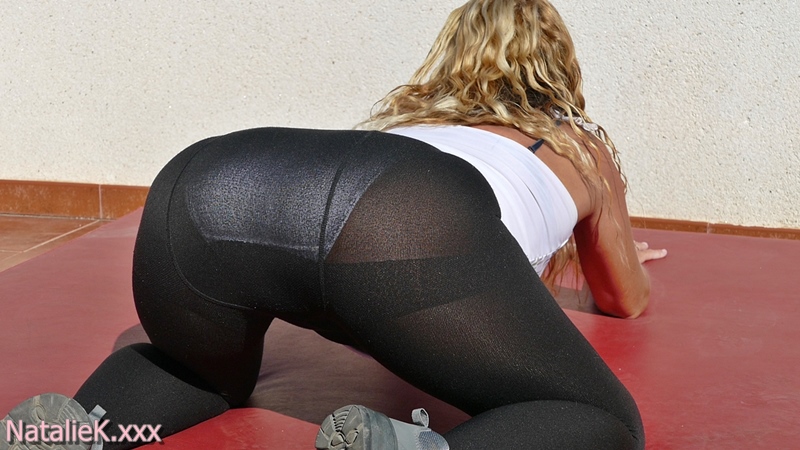 In the video and full paid photo set watch her take a sex toy and sliding back, she fucks the dildo outside with her panties and tights around her ankles. There´s no better wank over the reality pornstar NatalieK, filming and bringing you freshporn most days of the week!
You can click here to check out her website & become part of her life!
Affiliates & webmasters, please link to the fhg free gallery below changing our code for yours!
http://nataliek.xxx/r/KvKXdTdI/free-gallery/32736/outdoor-exercise-in-nylons-and-panties/photos
Here´s to an amazing new week, filming & enjoying the sun, sea & sex!