The sun out, taking a casual walk down the street, looking around when you see a woman standing in her window. Her tits look amazing, she´s naked apart from the tiny panties and her socks, oh, and she´s masturbating! Like fuck me, is that not everyone´s dream, well for the neighbours of British pornstar NatalieK, it´s reality.
Standing in front of her glass doors, over looking her street, she plays with her lovely pert natural tits and slides her hand under her panties as she masturbates her gorgeous clit and rubs on her pussy lips before parting her lips and fingering inside her juicy wet cunt, tasting the juices.
You really must check out the preview!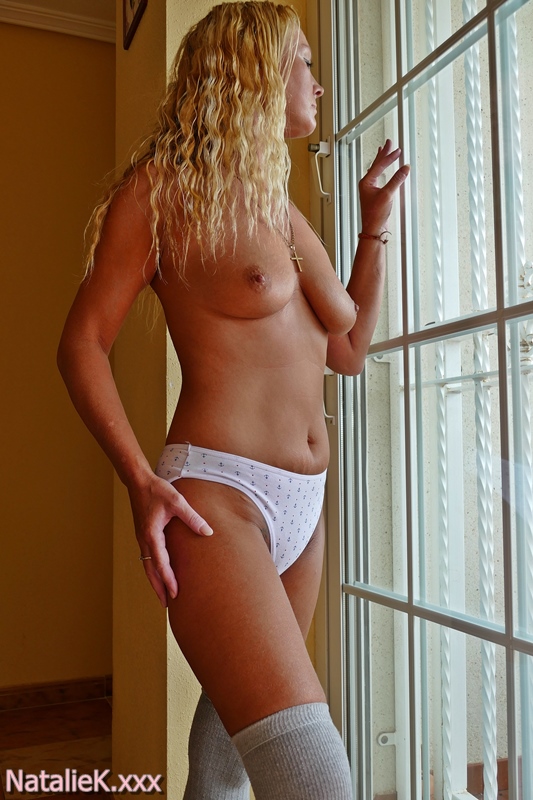 You can click here & check out the 15 free FHG pics before becoming a member of her super sexy website NatalieK.xxx
If you´re not already promoting NatalieK, sign up now at NatalieKash, welcoming you to use any images or link to either FHG or previews to begin making big money now!