Surfing the web for quality porn, then look no further & click the link below! Affiliates & referrers, send your quality traffic direct to one of Natalie's latest previews page, with Natalie flashing her pussy, ass & natural tits, wearing but a short pink floral dress. Spending time kissing, licking & sucking her toes & the souls of her feet as she touches her pussy & masturbates outdoors on her balcony.
http://nataliek.xxx/scene/6421738/outdoor-toe-sucking-masturbation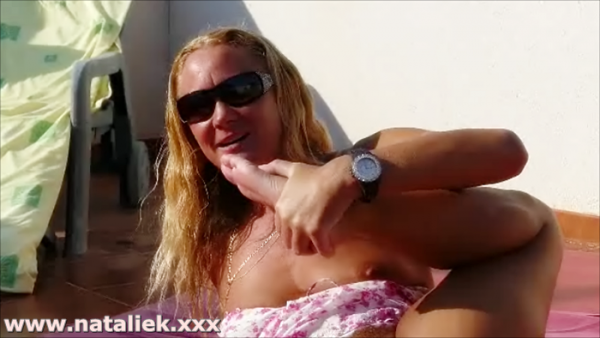 Enjoying the sun outdoors, Natalie's loving to play & entertain with many foot fetish videos.
If you're a porn lover, join her at NatalieK.xxx & please sign up to NatalieKash if you're an affiliate & haven't started earning your big income yet.